Today's Organized Oasis Post is by Dawn of Joyful Scribblings!
I'm honored to guest post for Stacey today. When I came across Likes to Smile last Winter, I felt as if I'd found a kindred spirit in Stacey. I write a column on my lifestyle blog Joyful Scribblings on things that make me smile and Likes to Smile is one of them. Smiling isn't the only thing we have in common. We also have similar passions like sharing favorite finds, crafting, and decorating. September is a great time to start working on projects that you've set aside during the lazy days of summer. My family typically takes a vacation every summer and I have piles of travel memorabilia and pictures waiting for me to do something with them. Editing and displaying travel memorabilia can be a little overwhelming. However, there are some ways to quickly display your souvenirs and pictures so that you get enjoyment from them for many years to come.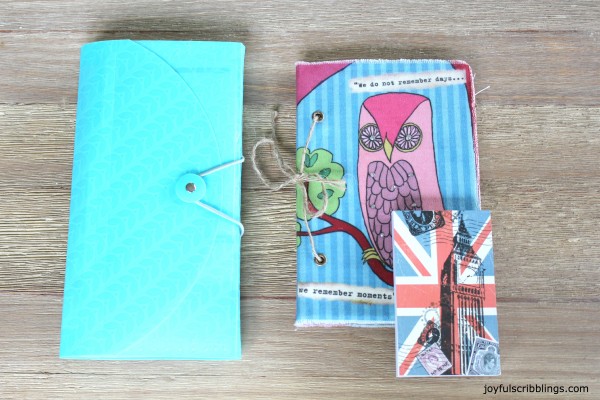 This summer my family went on a ten day tour to the United Kingdom. I took over 700 photos thanks to digital photography, but managed to edit them down to about 300. It's still a bit much, but I thought I'd share a few ideas on how to display your travel photos and mementos. While you're traveling I recommend keeping a record of each days sightseeing adventures. Making notes in a fun journal is one way to do it, but this summer I also used a small accordion file. I got the idea from Michelle at A Daily Dish of Life and it worked great. I could keep my notes from the days activities along with any ticket stubs or postcards in each days compartment. I didn't have to worry about loose pieces falling out of a journal. When I'm ready to scrapbook my trip, I'll have all of my travel ephemera in one place and ready to go.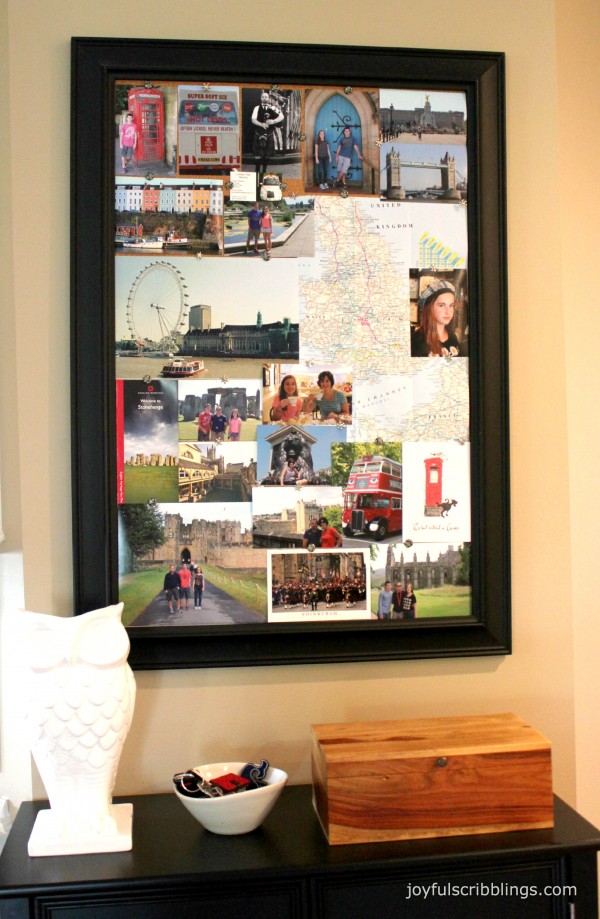 I have a large bulletin board in my kitchen. I purchased the largest bulletin board I could find at Hobby Lobby and then had it framed. I post photos from trips along with postcards or a map and I usually change it seasonally.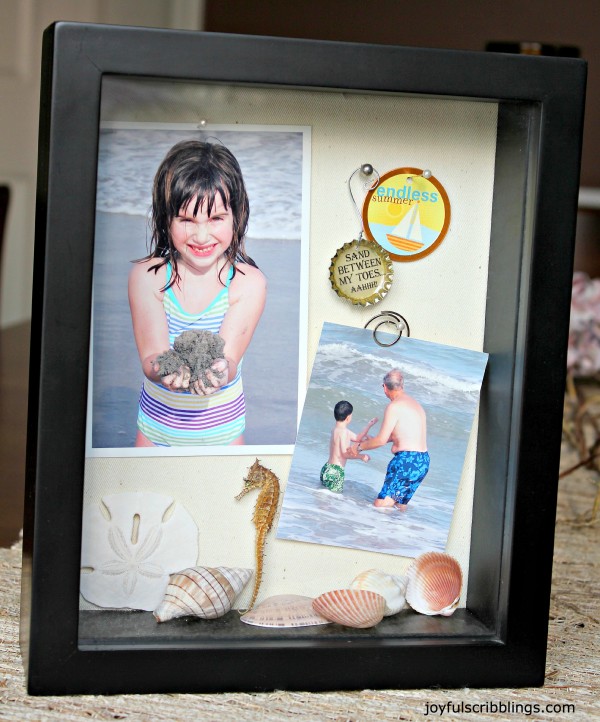 I also have a gallery wall of vacation pictures in our basement. I love to look back at past vacation photos and see how much my kids have grown. It's fun to add a shadow box or two to the mix so you can also include any treasures.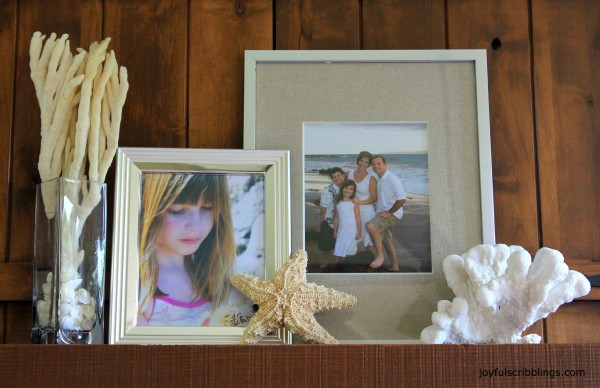 I love the beach and seashells. I'm landlocked in Kansas so whenever I go to the beach I like to collect shells or I buy one as a souvenir. I display them in bowls around my home. During the summer months, I arrange them throughout my home and on my mantle along with pictures from beach vacations.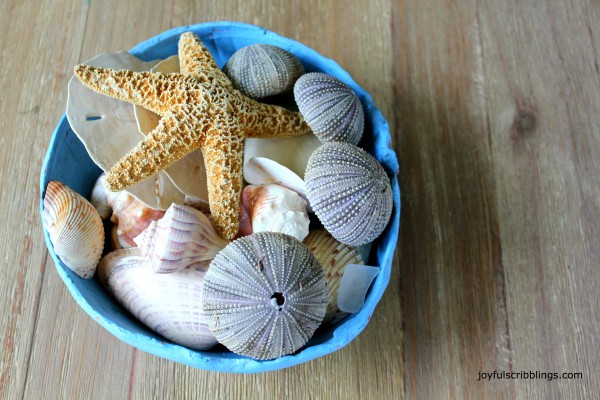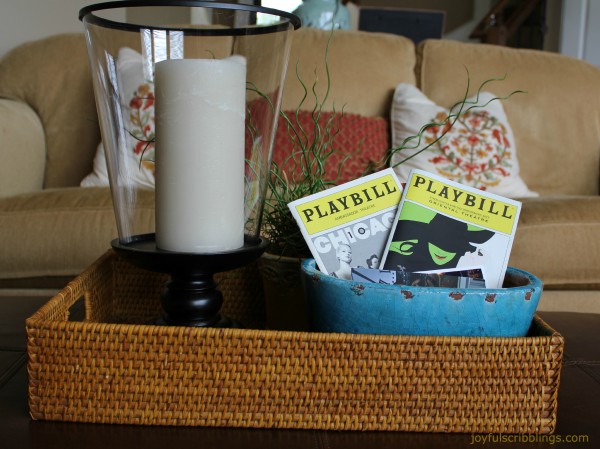 Another easy way to share vacation memories is to simply keep a few photos and mementos in a pretty bowl for friends and family to flip through. The possibilities are endless when it comes to displaying travel memorabilia. I hope these ideas get your creative juices flowing. What are some ways you like to organize and display travel memorabilia?
___________
Stacey here! Two thoughts:
1) I want to thank Dawn for today's guest post! She's inspired me to want to make a display of travel memorabilia in my apartment!
2) Don't forget! Likes to Smile Book Club is discussing Reconstructing Amelia on September 9th!!